WHY Solorio
At Solorio, we are committed to providing a rigorous and engaging academic experience that challenges and inspires students. We offer a variety of high quality educational resources and opportunities that help prepare our students for success in college and beyond. 
college readiness programs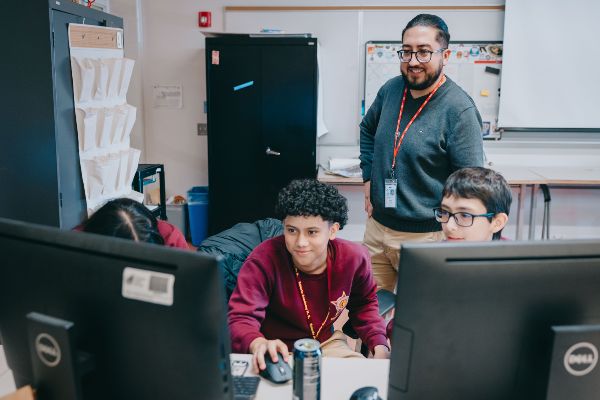 The 4 Pathways to Help Our Kids Get Ahead
Early College Program

Traditional College Preparation

CTE Pre-Engineering

CTE Web Design 
Advanced Placement & Dual Credit Courses
Biology (AP & Dual Credit) 
Calculus
Computer Science
English Language and Composition 
English Literature 
Environmental Science 
Human Geography Precalculus (Dual Credit) 
English (Dual Credit) 
Government & Politics 
Physics 
Psychology Spanish Literature 
Spanish Language 
Studio Art 
U.S. History
POST-SECONDARY Center
Our students in both junior and senior year are exposed to a rigorous seminar curriculum designed to support their personal growth, academic achievement, and plan for postsecondary success. In their senior year, students and their families receive intensive support in navigating the college application process and securing necessary financial aid. A team of College & Career Coaches, an Alumni Coordinator, and School Counselors support students' college decision and enrollment process throughout their high school career and in the time after graduation as alumni
Click here for more information.
Alumni Support Services
Transcript Release Form

Financial Aid Application Assistance

Resume Building

Transfer Assistance
Post Secondary Pathways
College

Employment

Apprenticeship

Gap Year Programs

Military

Job Training Programs
"Even though my son graduated two years ago, has been able to come back to Solorio to get help with his FAFSA and to seek advice on potential career paths, decisions, and opportunities."
–Solorio Parent
CLUSTER Program
For our severe and profound students, our staff members go above and beyond to provide them with the necessary support and care they need to thrive. Moreover, this level of care and compassion extends to students in the general education program who interact with these students on a regular basis.
Because of this interaction students in the general education program learn valuable life skills, such as compassion, empathy, and respect, And for our severe and profound students, they receive the care and attention they need to succeed academically, socially, and emotionally, all while feeling welcomed and safe in our school community.
Overall, our school is a place where everyone is valued and respected for who they are, and where all students can learn, grow, and thrive together.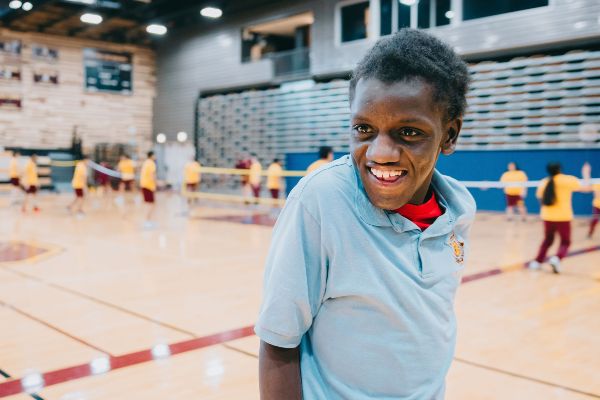 YOUR HEALTH Is Your Wealth
At Solorio, we recognize that academic success is closely tied to one's physical and mental well-being.  That's why we're proud to offer a comprehensive year-long course called "Personal Wellness." In this program, our students will not only learn about the benefits of exercise and proper nutrition, but they will also receive practical instruction on how to use exercise equipment.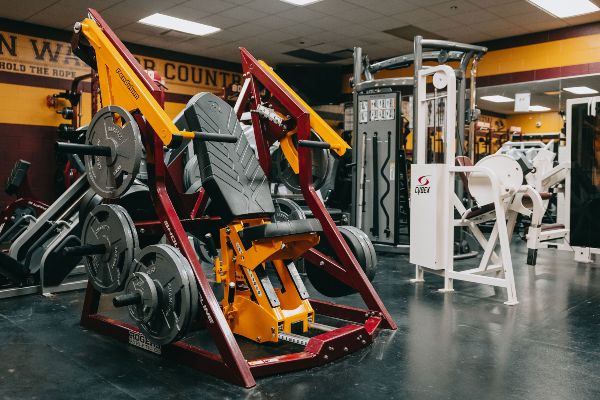 "My hope is that my students leave me with an appreciation for taking care of their health and their overall well-being at a young age. And that maybe they will share what they learn with their family and friends."
–Mr. Lawson, PE Teacher
WANT TO LEARN MORE?
Click on the button below to discover more about our mission, vision, history, and what we value most.